Making your way around the base is essential to getting the most of your stay in Hawaii. Here are a few things to help you get around.

Here are two useful links to save during your visit to JBPHH. The NEX Bus travels near many of the points of interest on the base map.

Sometimes a mobile device just won't do and you need a desktop computer. Here are two locations on base that offer free computer and internet access.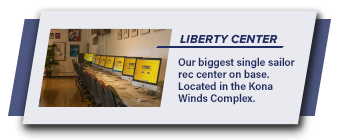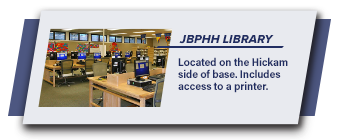 Signed up with your ship for an MWR excursion? Start and end your excursions at HOTEL CENTRAL and BRAVO CENTRAL muster points. And as the sun sets, relax with a beverage and enjoy the fresh island air. Click each image for a directional map.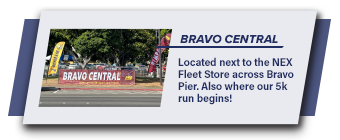 All RIMPAC Sports facilities have signage outside so they are easier to find. Look for the RIMPAC banners and sport-specific flags to help you find your way.