SILVER DOLPHIN BISTRO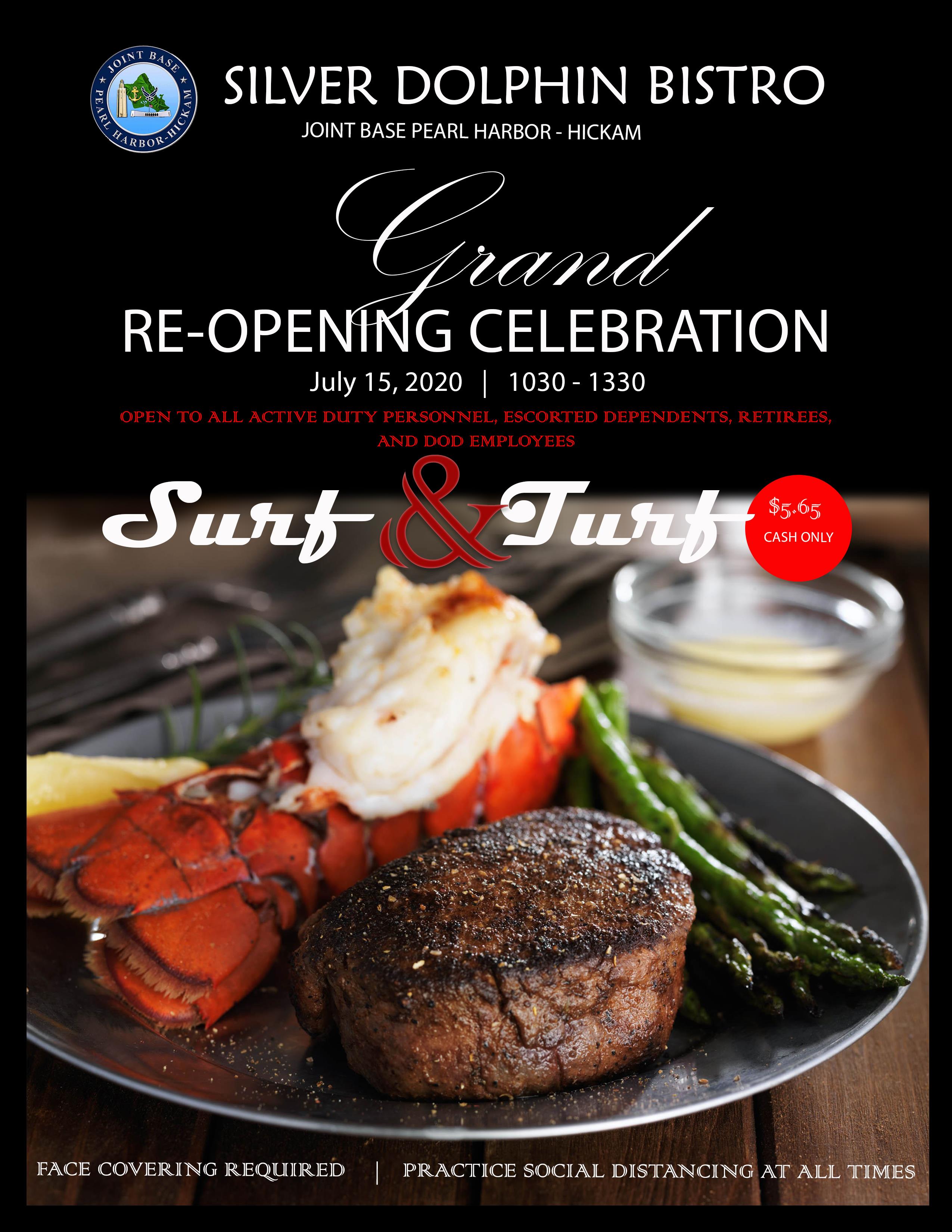 Members authorized to eat at the Silver Dolphin Bistro:
Active duty personnel (US and Foreign Military)
Reserve Components (Reservists/Guardsmen) on active duty, Regularly scheduled drill weekends and Inactive duty training days
Escorted family members of active-duty personnel
Midshipmen, cadets and all service ROTC personnel on orders
All government travelers on orders when directed to subsist from the shore galley
Nonprofit youth organizations and military sponsored tour groups, when approved by the Installation Commanding Officer (CO)
Civilians and contractors who work in the galley (only in their work location)
Installation CO may authorize, at his/her discretion, to open the galley or dining facility to retirees and other civilians for special event days, such as, Thanksgiving, Christmas, various diversity event day(s), etc.
Note: We accept cash, VISA, Mastercard, Discover Card, and American Express. Meal Charge: Breakfast $3.45, Lunch $5.60, Dinner $4.85.
For more information on Silver Dolphin and other galley and dining facility information, download the brochure here.
Submit your feedback/comments regarding the Silver Dolphin Bistro Galley here.
Address
Cromwell Circle
Bldg. 655
Joint Base Pearl Harbor-Hickam, HI 96860
Phone
808-473-2519
Hours
Monday - Friday
Breakfast: 6:15-7:30am
Lunch: 11am-12:30pm
Dinner: 4:15-5:30pm
Saturdays, Sundays and Holidays
Breakfast: 6:15-7:30am
Lunch: 10:30am-12:30pm
Dinner: 4:15-5:30pm
Friday, July 17, 2020
events table

| | |
| --- | --- |
| 10:30AM | Silver Dolphin Bistro Galley |